With access to over 74 million users in Philippines, Bossjob's latest partnership with Facebook aims to widen the reach to potential job candidates and aid in improving better recruitment prospects to fill your jobs, simply by using your business's Facebook Page URL to Jobs Distribution/ATS Partner like Bossjob, and have your jobs matched to your Facebook Page.
Benefits of matching job posts to your business page
Provides branding for the jobs you are recruiting for
Creatively interact with jobseekers and help them learn about your business
Improved distribution and visibility of your jobs to subscribers and followers of your business's Facebook Page
Creates a Jobs tab on your Page to allow job seekers to easily navigate to all the jobs you are hiring for
Simply provide your Facebook URL to Bossjob and we can get started right away.
If you do not have a Facebook page for your business, learn how you can create one here.
Navigating your Jobs settings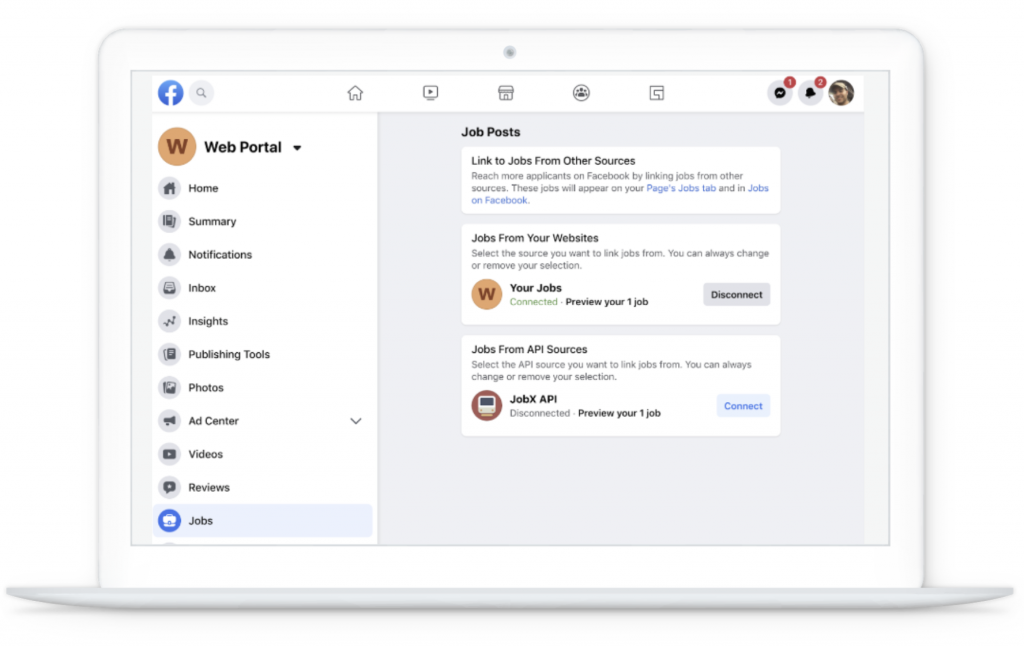 On Facebook.com, manage settings:
Go to Page
Click Settings on top right
Click Jobs on left
Click Connect on Jobs from API Sources
Please note: If you have transitioned to the new pages experience (and do not have a bar of options on the left side of your page), you instead should click the "Manage" button, and then select "Manage Jobs"
If you're interested to have Bossjob onboard as your our job board partner Distribution/ATS Partner on Facebook to promote your job postings, please reach us at [email protected].