The newest addition to Bossjob's network of job board partners – LinkedIn, the world's largest professional network with 756 million members in more than 200 countries and territories worldwide. Compared to other social networking sites, LinkedIn is distinctly focused on professional networking which synergises with Bossjob's vision. In 2020, Philippines is reportedly to have 9+ million users on LinkedIn and ranks #16 by number of LinkedIn users globally.
Bossjob's integration with LinkedIn now allows your job postings that are posted on Bossjob to published simultaneously to LinkedIn for free via LinkedIn Limited Listings. While these free job postings will not appear as prominently as paid job postings purchased directly through LinkedIn's Premium Job Slots, they can definitely help expand your reach and allow you access to a greater pool of candidates at no additional cost to your organization.
Every published job posting on Bossjob will automatically be visible on your LinkedIn company page and will be searchable by active candidates when they search for jobs on LinkedIn. You only need to connect your LinkedIn company page with your Bossjob account and your job postings on Bossjob will automatically be pushed to LinkedIn.
Bossjob's integration with LinkedIn associates your job postings with your organization's LinkedIn Page via your LinkedIn Company ID. The LinkedIn Company ID is a string of numbers, usually 6 to 9 digits long, that is unique to your company. You can find this ID navigate to your organization's company LinkedIn page and click on # employees.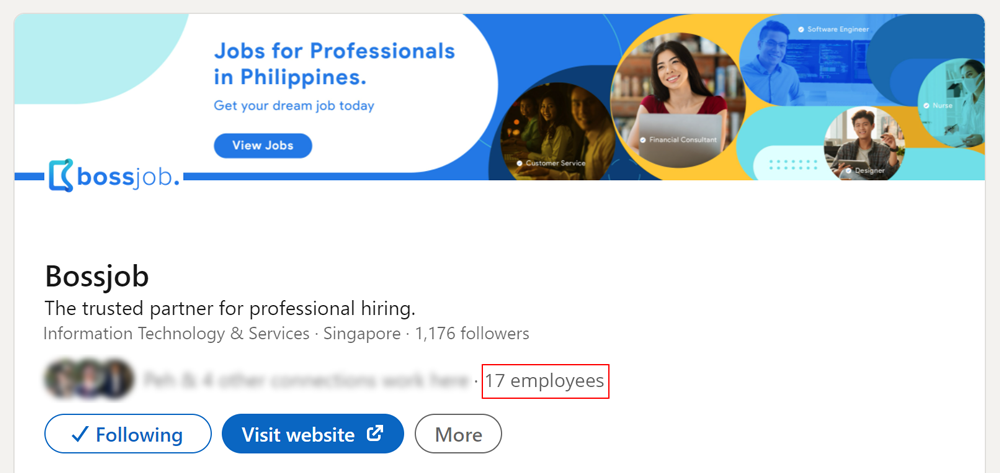 The subsequent page will list employees who work at your company. Navigate to the URL bar at the top of the page and you will find your organization's LinkedIn Company ID as the numeric string appearing after %5B. In this example below, the organization's LinkedIn Company ID is 13270497.

Candidates on LinkedIn will be redirected to the corresponding job postings on Bossjob for application. You will be able to manage all candidates right from your Bossjob Dashboard.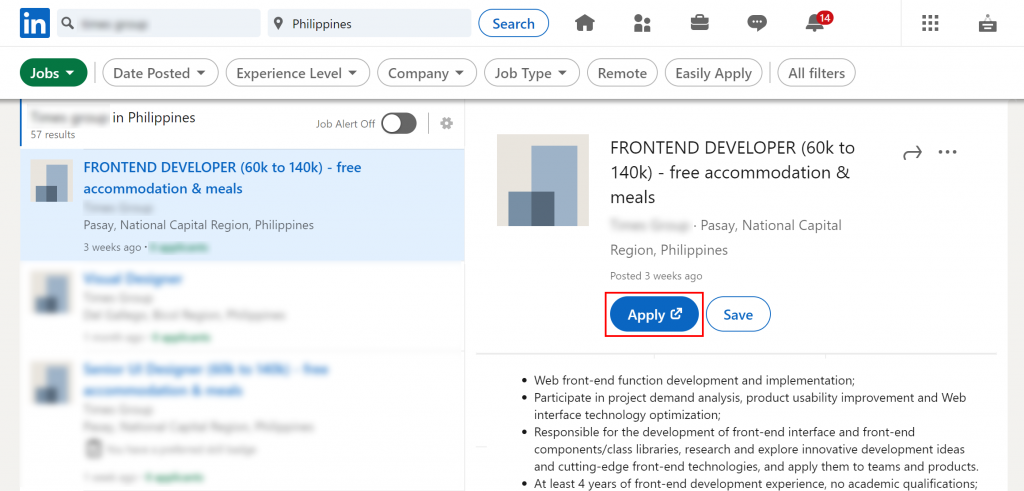 There is no need for you to manage your job postings on LinkedIn that are pushed through our Bossjob's integration, any updates you make to your job postings within Bossjob will be reflected on LinkedIn within 48 hours.
If you're interested in becoming our job board partner to promote Bossjob's job postings, please reach us at [email protected]